In The Community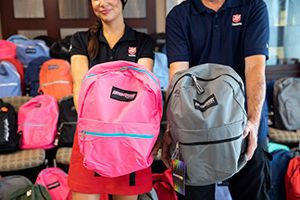 McNICHOLS CO. has established itself as the industry-leading Hole Products supplier. Thanks to the support of its customers, as well as the communities in which it operates — 19 cities across the United States.
Giving back to the community is a major part of the McNICHOLS culture and has been since Bob McNichols founded the company in 1952. He set the standard through his own generosity. McNICHOLS honors his legacy through fundraising, volunteer efforts and partnerships with many nonprofit organizations. Associates throughout the company share this commitment.
Our support is hands-on. We raise funds for a host of charitable organizations, including the American Heart Association, The Salvation Army and the American Red Cross, among others.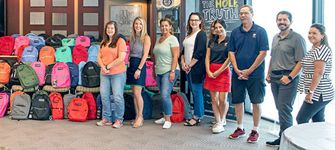 Each year, McNICHOLS dedicates time for associates to give back to the communities in which they live. We often encourage them to serve others together. This team-based approach allows us to reach a common goal of fundraising while strengthening the bond between team members.
Bob McNichols' son, McNICHOLS Chairman Gene McNichols, gives his time and talents to volunteering on various boards in the Tampa Bay community. Gene also served a two-year term as chairman of the Metals Service Center Institute (MSCI), our industry's trade association.