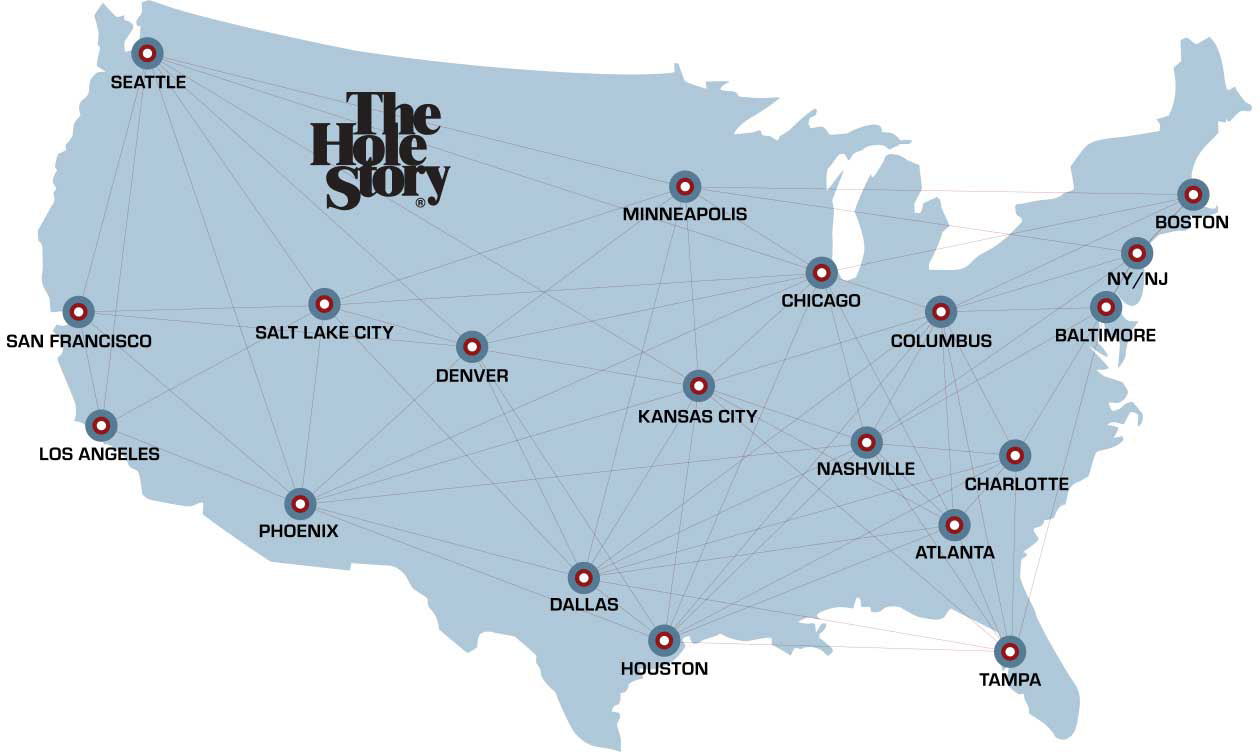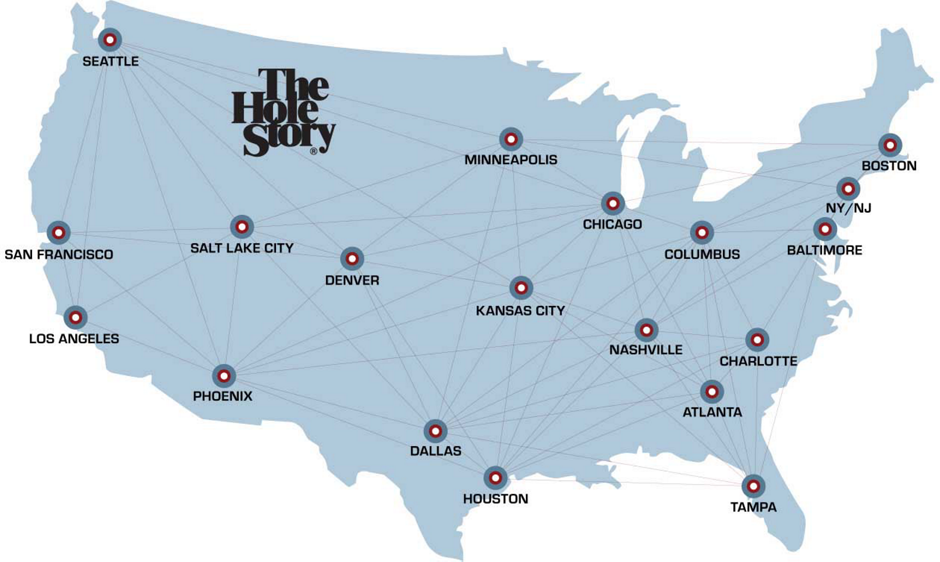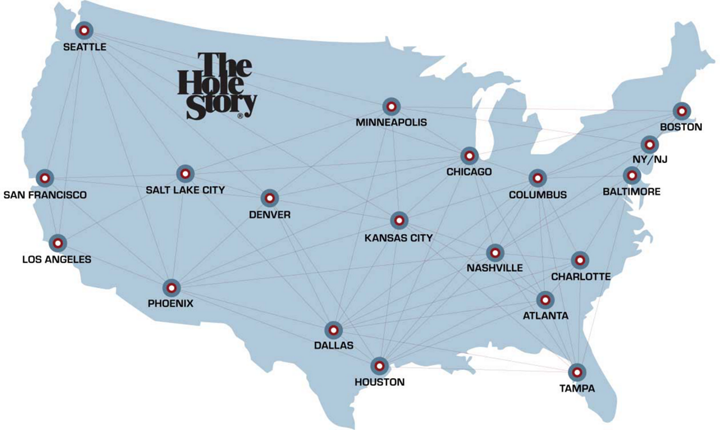 M
c

NICHOLS® METALS SERVICE CENTER LOCATIONS

In addition to our headquarters in Tampa, Florida, McNICHOLS operates 19 Metals Service Centers in cities across America. Our coast-to-coast branches are strategically located as part of one "Hole Network" to bring you McNICHOLS® Perforated and Expanded Metals, Wire Mesh and Designer Metals, as well as Bar Grating, Fiberglass Grating, Plank Grating and Flooring products. We can ship to your location of choice, or you are welcome to pick up your selection at one of our convenient Service Centers. At each location, you can visit with our friendly, knowledgeable associates, choose from a variety of products in stock and obtain useful information about our full line of Hole Products and Services.

We invite you to come by and see us soon. We are ready and Inspired to Serve® you!