McNICHOLS Brings Together Metal And Community Through Their Participation On ABC'S Extreme Makeover: Home Edition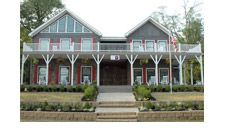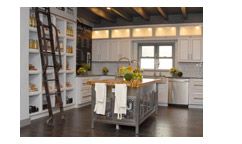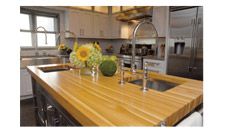 TAMPA, FL – September 25, 2011 – In July, Atlanta CSSs, Derek Gohlinghorst and John Sikes, assisted Comfort Engineers, Inc. by donating McNICHOLS® Designer Metals (infill panels) towards the construction of a brand new home by Extreme Makeover: Home Edtion. The new home was built for the Marshalls, a military family in Fayetteville, North Carolina. The Marshalls provide shelter and assistance to homeless female Veterans.
During this episode First Lady Michelle Obama participated in the construction of the new home as a part of Joining Forces, an initiative to support service members that also involved Dr. Jill Biden, the wife of the Vice President.
The Wire Mesh donated by McNICHOLS became an attractive addition to the kitchen island cabinet doors and an overhead pot hanging rack that was designed and constructed by Comfort Engineers, Inc.
At McNICHOLS, we know that serving customer needs goes well beyond metal products, and that by investing in the needs of our community we are building strengths that pay dividends well beyond doing business.
Extreme Makeover: Home Edition
Fridays 8/7 Central on ABC
"At McNICHOLS we continuously uphold a tradition of giving, and we are honored to be a small part of helping those who have fought for our freedom."
—Scott McNichols, President
---
McNICHOLS, headquartered in Tampa, Florida, operates 19 Metals Service Centers strategically placed coast-to-coast with a dedicated staff and communication network in place to serve customers nationwide. The company has the logistics network needed to provide fast, efficient and exceptional service. Family-owned and founded in 1952, McNICHOLS was established on Christian values, high ethical standards and a strong commitment to customer satisfaction.