Certifications & Affiliations
McNICHOLS supplies Hole Products with care, confidence and the utmost attention to detail. Our certifications and affiliations reinforce our commitment to customer service excellence. We are certified, affiliated with or secured by the following organizations:
DigiCert
The McNICHOLS website is secured by DigiCert, a high-assurance SSL certificate provider. The DigiCert seal signifies that DigiCert has verified the authenticity of a secure McNICHOLS website, further boosting customer confidence and security.
International Organization for Standardization
McNICHOLS strives to meet the highest levels of quality, customer service and safety. Our ISO 9001:2015 certification attests to our adherence to our quality management system. The standard—developed by the International Organization for Standardization—addresses customer focus, motivation of management, the process approach, continuous improvement and other requirements. McNICHOLS maintains a Quality Manual and accompanying documents to comply with the standard and has implemented a Quality Management System.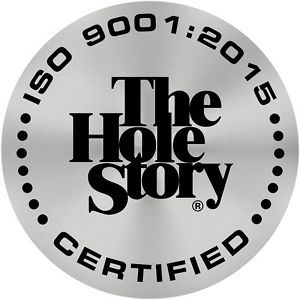 Trustwave
McNICHOLS ensures the safety of our online customers through the security services provided by Trustwave. They provide our business with threat management, vulnerability management, data protection and compliance management. Trustwave is our partner in fighting cybercrime, helping to ensure our customers enjoy a secure online experience while exploring the pages of mcnichols.com.