Earn AIA Credits Over Lunch with Our Free Continuing Education Courses
With McNICHOLS Lunch and Learn programs, our associates are sharing a wide variety of industry and Hole Product knowledge!
| 3 min read
At McNICHOLS, we are always learning new, inspiring things from our customers, and we would like to return the favor! With our Lunch and Learn programs, our experienced associates are here to pass on a wide variety of industry and Hole Product knowledge so that you can earn AIA credits. Read on to learn about how these programs can assist you in your pursuit of continued education!
What is a Lunch and Learn?
McNICHOLS is pleased to offer AIA-certified continuing education courses through our Lunch and Learn program. These classes are a great way to learn more about Hole Products and how you can incorporate them into your next project—all while enjoying lunch with your colleagues! Curious to hear more about how McNICHOLS can serve you but don't need the AIA credits? Our product experts are happy to train your sales team, purchasing department, or project managers on the many benefits of our vast product selection. To fit your busy schedule, Lunch and Learn sessions last one hour, and we come to you! Our associates can lead sessions at your business or at our McNICHOLS® Metals Service Centers.
Will I Receive AIA Credits from Lunch and Learns?
We understand that Design and Building industry professionals seek to meet continuing education requirements within their fields of work. To assist you with maintaining your credentials, we offer classes that are recognized by several industry associations, including the American Institute of Architects Continuing Education System, or AIA CES.
What Courses are Available
McNICHOLS provides three courses that span a diverse range of Hole Product topics. These classes are intended to guide you through architectural applications, material specification considerations, terminology, and other aspects of working with the products we carry.
Architectural Applications for Perforated Metal, Expanded Metal, and Wire Mesh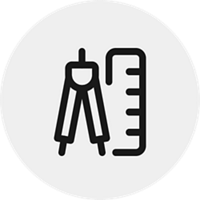 Perforated Metal, Expanded Metal, and Wire Mesh combine aesthetics, durability, and functionality. Although each product is distinct with unique characteristics, they have similar properties that provide light and sound diffusion, security, strength, and durability. This program offers a review of the features and architectural applications of these products, the construction type (how they are made), and the different materials in them.
Bar and Plank Grating: Profiles and Specification Considerations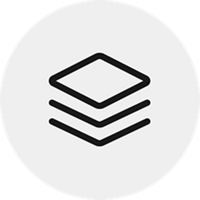 Bar and Plank Gratings are used for a wide range of applications. With the array of Grating products that are available, the proper selection of a solution is key. This program provides a review of specification considerations, along with a discussion of the applications and terminology relating to Bar and Plank Grating products.
Miscellaneous Metals and Finishes for Exterior and Interior Applications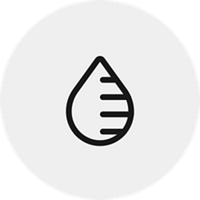 Aluminum, Carbon Steel, Stainless Steel, and other metals each offer distinct characteristics and advantages. Depending on your functional and aesthetic needs, additional finishes like Powder Coating can elevate the durability and appearance of any given material. This program is designed to develop an understanding of how to select, evaluate, and specify Metals and Finishes for your design application.
Let's Learn Together and Earn Some AIA Credits!
If you would like to register for a Lunch and Learn session with one of our associates to earn AIA credits or simply learn more about our products, please complete this brief request form! To receive additional assistance or to obtain more information about our designer services, please contact a Customer Service Specialist at 866.754.5144, sales@mcnichols.com, or via Live Chat.